Founder Consulting Germany
Get systematic coached now like our customers: Founder, Managing Directors and Manager, who worked for Bosch, MTV, Lufthansa, eBay, Daimler, IBM, Axel Springer, Bilfinger, Deutsche Bahn, Die Zeit, Hugo Boss, Universal Music, InterContinental Hotels & Resorts, their own companies and many more and successfully realised their goals.
Arrange a free initial consultation with our founding experts now
Top-bewertet von Coachingteilnehmern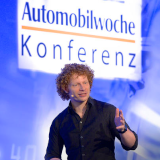 "Ein guter Coach hilft Neues zu wagen, schwierige Situationen zu meistern oder sich selbst besser zu verstehen. Er hört aktiv zu und stellt kluge Fragen. So hilft er dabei neue oder andere Perspektiven zu erkennen ohne selbst Antworten zu geben. Oft führt das dann zu echten Aha-Momenten, Inspiration und Lösungsansätzen für scheinbar Unlösbares. Ein guter Mentor lässt an seinem großen Fundus bereits erprobten Wissens teilhaben. Er gibt Tips, Antworten und teilt Erfolgsrezepte. Er hilft aktiv dabei Probleme zu verstehen und zu lösen. Markus kann beides exzellent! Ich kann ihn und sein Team bei Wistor nur wärmstens empfehlen."​
Tom Kedeor
Angel Investor, Director Consumer Business at eBay and
mobile.de
,
CEO
of
Motor-Talk
GmbH, Europe's largest car and motor community, sold to
eBay
(
Handelsblatt
).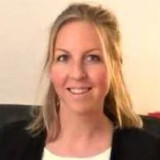 "Super freundlich, sehr kompetent und gibt Mut! Hat mir sehr geholfen."
Nadine Kramer
Nadine Kramer
, lawyer and founder of the law company Kramer. She studied law at the
Free University of Berlin
. Her legal clerkship followed at the
Chamber Court Berlin
. In addition, she worked at the
Berlin Tiergarten District and Regional Court
and was responsible for meetings of the Berlin State Prosecution Office.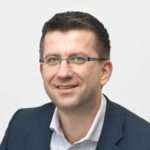 "Das Coaching bei Markus war erfolgreich. Es hat neue Einblicke verschafft und mir die Unterstützung gegeben, die ich benötigt habe. Trotz meiner umfangreichen Berufserfahrung von über 20 Jahren im Business, musste ich wieder feststellen, dass man nie auslernt."
Frank Lindner
Founder of Frank LindnerCosulting. He was
managing director
at
Bilfinger
,
Gegenbauer
and
Caverion
. He has experience in management positions at various levels with over 1.000 employees and over
100 millions € revenue
responsibility per year.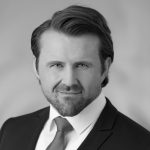 "Ich habe sehr gute Erfahrung mit der Beratung gemacht und das Coaching war stets sehr professionell. Vielen Dank nochmals für die Unterstützung."​
Markus von Scheven

Head of Technology Consulting
, Expert for Electric Mobility, M.Sc. in Electrical Engineering University of Wuppertal, and has realized projects at
Continental AG
for the automobile manufacturer
Daimler
as System Technical Project Manager.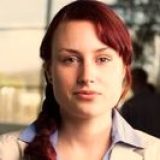 "Markus konnte mir mit sienem Fachwissen auf meine individuellen Fragen immer eine sehr gute und sofort umsetzbare Antwort geben und hat mir geholfen, wie es zu meinen persönlichen Bedürfnissen und Stärken passt. Ich kann ihn als Coach uneingeschränkt empfehlen!"
Dr. Verena Diersch
Founder Konnekt Reiki, editor of the magazine for foreign and security policy. Was a research assistant at the Chair for International Politics and Foreign Policy at the
University of Cologne
. Research stay at
Cornell University
in the USA.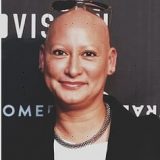 "Sehr empfehlenswertes Business-Coaching, das individuell auf meine Bedürfnisse zugeschneidert wurde. Praxisbeispiele haben unterstützend sehr geholfen und das Coaching noch effizienter gemacht. Zudem konnte ich das persönliche Coaching berufsbegleitend sogar am Wochenende in kurzer Zeit durchführen. Würde jederzeit wieder dieses Coaching buchen." ​
Kristina Hahl

Europe, Middle East & Africa Business Director
at SuperAwesome, she worked as Key Account Director
Nickelodeon, MTV, Comedy Central, WELT, N24 Doku
at Visoon Video Impact GmbH & Co. KG part of
Axel Springer
SE.



"Exzellentes Coaching! Markus hatte auf alle meinen Fragen verständliche Antworten - und ich hatte sehr viele Fragen! Vielen Dank, Markus, ich kann dich von ganzem Herzen und mit bestem Gewissen weiterempfehlen!" ​
Sven Goldmann
Sven Goldmann 30 years of experience as an
editor
,
department head
and reporter. He was as a
sports reporter
for the
Tagesspiegel
and the weekly newspaper
DIE ZEIT
, has written
FIFA World Cup
reports and for
Zeit Online
, 11 friends, the magazines of
Borussia Dortmund
,
BVB
, UEFA Champions League winner, and VfL Wolfsburg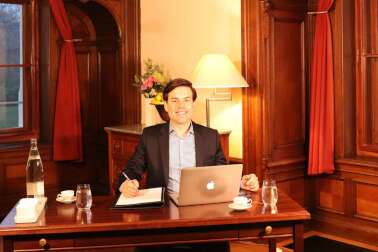 Geschäftsführer der Wistor GmbH
Founder Consulting Germany - Preparation for Future Success
In our individual business start-up consultation, all important and relevant contents are covered in preparation for self-employment. Here and during the entire process, we will work out the best solution for the founder of the business together with him in order to prepare him successfully for independence.. The entire concept is designed in such a way that, in addition to the validation of the business idea, the founder is systematically and realistically prepared for all further important phases in addition to the formal requirements for the foundation. Thus the participant has all the prerequisites for a successful start and is very well prepared in all areas.
Awesome Feedback about our Successful Founder and Management Coaching

"I have had very good experience with consulting and the coaching has always been very professional. Many thanks again for the support."

"Super experienced coach! Everything was clarified in detail. The flexible design of the Business Coaching met my personal needs. I would be happy to recommend you!"

"Many thanks to Markus for the solution-oriented, pragmatic advice on all the questions I had. What I really appreciate is the relaxed, open and flexible way in which Markus has dealt with my issues. I am happy to recommend Markus to others."

"The coaching with Markus was successful. It gave me new insights and the support I needed. Despite my extensive professional experience of over 20 years in business, I had to realize again that you never stop learning."

"Very educating and inspiring coaching with a focus on my needs. Highly recommended."

"The coaching with Mr. Lühmann was not only outstanding from a technical point of view, but also very inspiring for me on my way to independence. Mr. Lühmann has excellent specialist knowledge, many years of experience and also convinces as a coach. I would like to thank him for this instructive coaching."

"Very recommendable business coaching, which was individually tailored to my needs. Practical examples helped me a lot and made the coaching even more efficient. In addition, I was able to carry out the personal coaching part-time even on weekends in a short period of time. I would book this coaching again at any time."

Successful Implementation of Visions
Our coaching system is based on the many years of international practical experience of Wistors founder and managing director Markus Lühmann in his own company in Berlin and Singapore, at German Bank, Mercedes-Benz in Silicon Vally and many of its customers from Founder, Managing Director to Large enterprises like Samsung. Beside his extensive practical experience his theoretical knowledge is based on his business studies at the University of California, Berkeley and the University Munich, where he worked at the Institute for Innovation Research, Technology Management and Entrepreneurship of the LMU Munich.
High Individual Customer Benefit
In our Coachings Wistor helps successful founders, managing directors and managers from the foundation to the optimization of their companies. Our clients include successful managing directors, founders and managers, who realize themselves with their own visions and for international companies like Bosch, MTV, Lufthansa, eBay, Daimler, IBM, Axel Springer, Bilfinger, Deutsche Bahn, Hugo Boss, Universal Music, InterContinental Hotels & Resorts and many more have worked and realized their goals.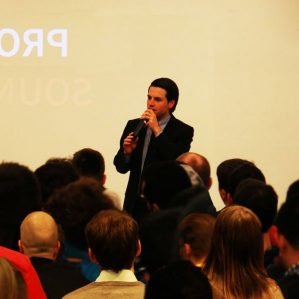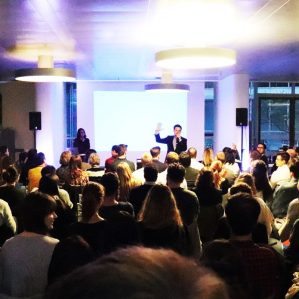 100% Up-to-Date Practical Knowledge
In addition to managing his companies and coaching, we value
news
,
continuous practical knowledge
and networking. Therefore our managing director Markus Lühmann founded
Digital-Creators.de
and organized together with its excellent team
Germany largest Digital Marketing Meetup
, digital strategy, marketing & growth as well as many other seminars and events to marketing, technology and Entrepreneurship. Their meetings were already accomplished with
SAP
,
Amazon
,
Zalando
,
BCG
and many further enterprises. Participants are founders, consultants, developers, managers and managing directors of Startups as well as of
Siemens
,
Bayer
,
Rocket Internet
,
Microsoft
,
Dropbox
,
Google
and many further.
Arrange an Initial Meeting Now
for the individual benefit of the respective coaching program:
Arrange an Initial Meeting Now
for the individual benefit of the respective coaching program: